---
Agile CRM – App Review


As a full-service web development, SEO, and online marketing company; Web and SEM will be reviewing several different CRM's in order to help our readers find the right fit. We are going to start this series with Agile CRM because it's at the top of our list. This program does so much that we can't cover it all. However, we will give you some of the bullet points of what Agile CRM can do for your business.
Agile CRM can be an invaluable tool for marketing, sales, service, and overall customer management. It allows you the ability to track your contacts from initial contact to sales and beyond! You can create workflows and automated responses and triggers all the way down your conversion funnel to help out with customer service.
Agile CRM – Sales
Single Page Management
Do you ever try to find that email you sent two months ago to one of your contacts, but can remember when it happened or where to look? With its multiple ways to view data, one great aspect of this CRM application is the single page management view.
Single page management view allows you the ability to see all of the activity that you have had with your contacts. The centralized address book lets you access a contact to see the contact information, lead score, all communications history, and social media profiles in one place.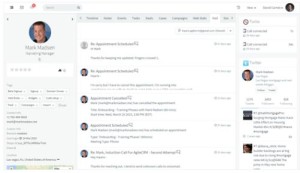 Contact Timeline
Emails, Calls & More
The timeline is an excellent way to break down your customers based on a number of variables. You can see what stage they are in your sales funnel, automate emails and notifications, view in-depth analytics, score leads, and much more! The timeline is a great way to see your customer's journey and note each touchpoint along the process by the date it occurred.
Email Integration
Automate Email Sync
Agile CRM has Contact Manager software that allows you to easily sync your email data with the user interface. Whether you are using Office 360 / Microsoft Exchange, Gmail / Google Apps, or any type of IMAP service provider; you can add emails in order to communicate with your contacts through the CRM.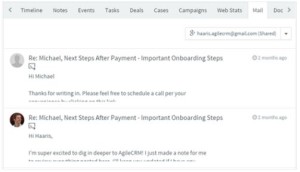 Web Analytics
Track Website Movements
Nobody really knows what's going to work without clear data. Agile CRM allows you to see the journey your customer takes while on your website. Now you will know what location, device, operating system and IP address that your website user uses to view your website. You can see what pages they were on and for how long as well. This will help you make decisions based on what worked and needs work.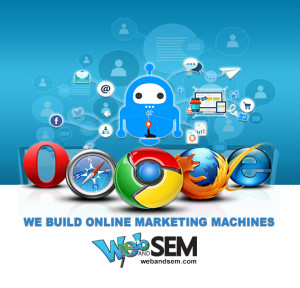 Agile CRM – Marketing Automation
The larger your contacts list grows the harder it is to keep track of them unless you have marketing automation in place. That is where Agile CRM is able to take your business to the next level. Marketing automation helps you save time and resources while delivering the right message at the right time to the right contact.
You can automate personalized emails to your contacts based on where they are in your marketing funnel. It's never been easier to automatically send out email responses, notifications, lead score, measure analytics, and make more sales with the right marketing automation tools.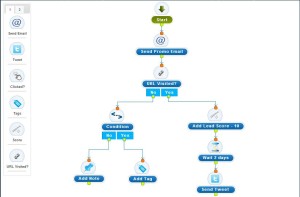 Agile's Marketing Automation Software
Drag & Drop Designer
Visually design your multistep email campaigns based on actions that are taken in a matter of minutes. You can use autoresponders to send out emails based on action or time. You can set up lead scoring, email scheduling, behavior-based segmentation, A/B email testing, personalization, drip marketing and much much more!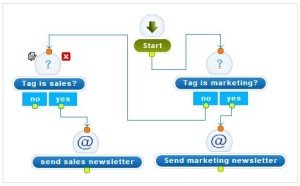 Landing Page Builder
Agile also has a wonderful selection of responsive templates and a simple drag & drop designer that makes it easy to add images, content, and forms. So, you can build your own landing pages or select the right fit from one of Agile CRM's high-converting templates. You can also see what they will look like in different mobile sizes to ensure your landing page appears how you want it to across devices.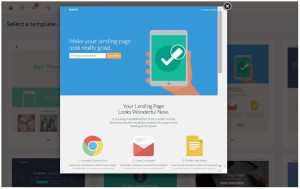 Agile CRM Social Suite
The Social Suite gives you the ability to post, send & receive messages, and monitor your brand across your social media profiles. You can schedule posts, discover leads, and monitor hashtags all in one place. You can also automate tweets based on a number of criteria.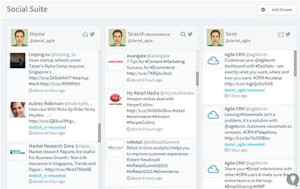 To learn more about Agile CRM visit their website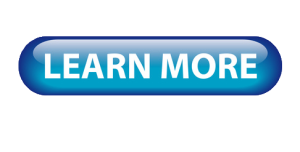 Recommended Posts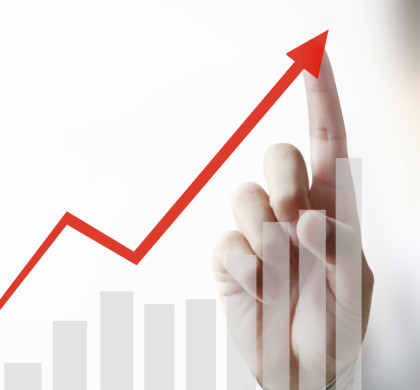 30 Nov 2017 - SEM - SEO